Axiom Foods currently offers two ideal dairy alternatives that contribute to a clean label, allergen-friendly claim, as well as the all natural and Non-GMO standard. These appeal to the growing market trends seeking alternatives to dairy while adhering to the strict regulations for the lactose intolerance, vegan, raw, and Kosher consumer. In addition, Axiom's dairy alternatives are environmentally friendly and economically efficient. These products are made in the USA, Whole Grain Council certified, and are suitable for a wide variety of applications ranging from beverages, to baked goods, and dairy replacements. Combine these with Axiom's Plant Proteins to boast a nutritional benefit similar to dairy milk.
A unique allergen-friendly, whole grain dairy alternative ingredient, Oryz-O-Lait™ (oh-RAHYZ-oh-ley) rice "dairy alternative" is produced from brown rice. Axiom's proprietary, all-natural production processes make Oryz-O-Lait available in powder form. It contains essentially all the protein, oils, vitamins, fiber, and carbohydrates found in whole, unpolished brown rice.
• Vegetarian and vegan alternative to dairy
• Now instant for quicker mixing
• Allergen-friendly
• Exceptionally dispersible in water
• Complex carbohydrate digested slowly and easily
• All natural and non-GMO
• Consistent and adequate supply
• Economically efficient
• Contributes to a clean label
• Naturally cholesterol-free
• Ease of use
• No contamination with growth hormones (rbST/bGH), anabolic steroids
or antibiotics
• Heat resistant
• Nutrient Dense
• Alternative for Maltodextrin, for a non-GMO clean option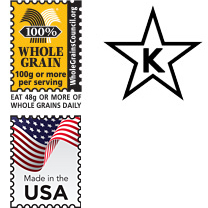 AvenOlait® (ah-VEEN-oh-ley) is nutritionally similar to whole, uncooked oats containing many of the same essential vitamins and minerals like folic acid, potassium, phosphorous, and magnesium. Oat "dairy alternative" also contains complex carbohydrates for consistent/stable energy and plenty of insoluble and soluble fibers known to aid in satiety and promote a healthy digestive and cardiovascular system. The protein in AvenOlait® is a great alternative for those with soy or dairy allergies or those with vegetarian or vegan diets.
• Vegetarian and vegan alternative to soy and dairy
• Exceptionally dispersible in water
• Digested slowly and easily
• All natural and non-GMO
• Consistent and adequate supply
• Economically efficient
• Contributes to a clean label
• Ease of use
• No contamination with growth hormones (rbST/bGH), anabolic steroids
or antibiotics
• Nutrient Dense
• Alternative for Maltodextrin, for a non-GMO clean option
• Allergen friendly