Product Description
VegOtein TX™ (VEJ-oh-teen), the shorter ingredient list solution, is derived from North American peas and the latest in Axiom's growing line of functional pea protein ingredients. It is a good source of highly-digestible plant-based protein for use in both meat and meatless products. Launching with five different SKUs and boasting a 1.0 PDCAAS, Axiom's texturized pea protein is the ideal gluten- and soy-free alternative to soy-based, texturized, extruded vegetable protein. With protein concentrations in ≥75% and ≥80%, five different sizes, a bland taste profile and large or small crumbles in multiple shapes, VegOtein TX™ provides the perfect base for mimicking the meaty taste and robust texture that plant-based consumers are increasingly demanding in alternative chicken, seafood and beef products. Nonetheless, texturized pea protein may also be used to lower the fat content, preserve moisture and extend meat-based products.
Advantages of VegOtein™ TX
Custom shapes and sizes available with special orders
Part of a shorter ingredient list as less gums and stabilizers are needed
Uniquely allergen-friendly – guaranteed free of soy and gluten
Non-GMO
Vegan/vegetarian
Contributes to a clean label
Steady commercial supply
Works well as a binder
Economical
Replaces carboxymethylcellulose (CMC)
Replaces soy and wheat gluten
Mechanically separated
No contamination with growth hormones
Sustainable resource with low carbon footprint
Aids satiety as a dietary protein source
Ease of digestibility at all ages
Naturally cholesterol-free
Excellent source of iron
Applications
Meat and Seafood Analogues
Processed Meats (Deli, Ground Meat and Poultry)
Vegan/Vegetarian Ready Meals
Cereals and Snacks
Baking (Biscuits and Cookies)
Functional Properties
Texture Enhancement
Moisture Retention
Protein Enrichment
Meat Extension
Flavor Binding
Fat Replacer (in Meats)
*<10ppm gluten and <10ppm soy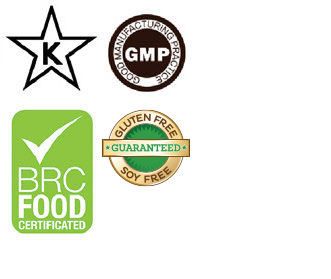 PDCAAS(1)
PDCAAS(2)

VegOtein TX80

(texturized pea protein 80%)

VegOtein TX65

(texturized pea protein 65%)




Request the Complete PDCAAS Statement for digestibility and blending guidelines.
(1) Based on 2013 FAO amino acid scoring pattern for older child, adolescent, adult (greater than 3 years).
(2) Based on 1985 FAO/WHO/UNU amino acid scoring pattern for children age 2-5 years. Compliant with FDA.



Labeling/Certifications
Pea Protein
•    Kosher (Star K)
•    Halal
•    EU Compliant
•    Ask about other certifications
Quality certifications and analysis, and spec sheets are available upon request at: info@axiomfoods.com