Product Description
Axiom Foods is rounding out the selection of functional, allergen-friendly,
non-GMO plant proteins with three (3) Cucurbotein™ Pumpkin
Protein (kyoo-CURB-oh-teen) options now available for sampling. The
time for pumpkin seed protein has arrived as the bar has been raised on
concentration levels, functional options and commercial supply.
Pepitas are cold-pressed to remove most of their oil content in order
to increase shelf life and protein concentration. Similar to the nutrient dense
seeds, Cucurbotein™ can be a good source of iron, zinc,
copper, manganese, magnesium and potassium, and a rich source of
protein dependent upon the serving size used. It is rich in arginine, a
conditionally essential amino acid which is needed by the body for a
number of biological processes such as maintaining acid/base balance in
the body, helping to excrete nitrogenous waste, making NO (nitric oxide)
to support healthy heart and vascular function. Ideally blended with pea
protein to achieve a complete protein claim, pumpkin protein also delivers
a low level of heart-healthy unsaturated fatty acids.
Available with full certifications from field to manufacturer, three different
pumpkin protein SKUs provide varying concentration and functionality
options that fit different applications.
At 55% concentration, our Raw Cucurbotein™ OR55 version is the most
neutral pumpkin protein.
The highest concentration at the most consistent supply worldwide,
our Raw Cucurbotein™ OR65 version is also the highest concentration
that is solvent-free, mechanically processed, and not China-sourced.
Featuring a typical pumpkin taste and smell, plus higher viscosity
per gram powder, OR65 has the greatest potential in protein powder
beverage applications and bars.
Finally, the Toasted Cucurbotein™ OT59 has a different, more savory
taste and smell, and a light brown color. Especially ideal for meat
alternatives, it's natural aroma would particularly benefit a faux chicken
product.
Advantages of Cucurbotein™
Concentrations up to 65%
Raw options
Allergen-friendly
Non-GMO
Vegan/vegetarian
Contributes to a clean label
Steady commercial supply
Mechanically separated
No contamination with growth hormones
Sustainable resource with low carbon footprint
Aids satiety as a dietary protein source
Ease of digestibility at all ages
Naturally cholesterol-free
Rich source of arginine amino acid
Seed-based protein great for Keto, Paleo and Whole30 products
Applications
High-protein vegan/vegetarian foods
Beverages
Meat analogues
Snacks and cereals – crunchy and high protein products
Sports nutrition formulations – protein mix and bars
Weight management formulations – nutrition bars, mixes, meal-replacers
Functional Properties
High & Lower Viscosity Options
Others in Testing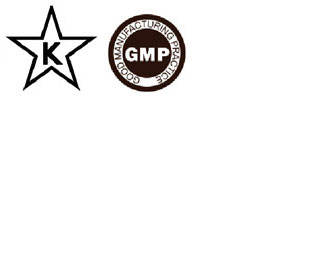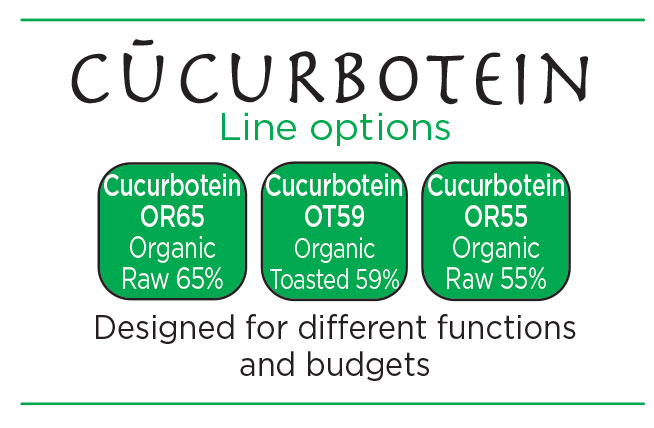 PDCAAS(1)
PDCAAS(2)

Cucurbotein OR55

Cucurbotein OR65

Cucurbotein OT59

Request the Complete PDCAAS Statement for digestibility and blending guidelines.
(1) Based on 2013 FAO amino acid scoring pattern for older child, adolescent, adult (greater than 3 years).
(2) Based on 1985 FAO/WHO/UNU amino acid scoring pattern for children age 2-5 years. Compliant with FDA.



Labeling/Certifications
Pumpkin Protein
•    Kosher (Star K)
•    EU Compliant
•    Halal
• Ask about other certifications
Quality certifications and analysis, and spec sheets are available upon request at: info@axiomfoods.com