Axiom Foods Ingredients Granted Non-GMO Project Verification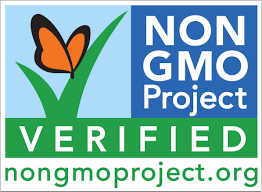 Representing over $26 billion in annual sales and more than 50,000 verified products, Non-GMO Project Verified is the fastest growing label in the natural products industry according to the company's website.
While traditional Non-GMO Project Verification is for finished goods who as a result can add the official seal on their labels, verification at the ingredient level assures a manufacturer that an ingredient has passed the Project's rigorous Standard. This in turn makes helps to streamline the process to obtain final Project Verification of the finished good.  Much like consumers can search for verified products, manufacturers can also search for verified ingredients on the Project's website to formulate their products with.
Axiom Foods' line of plant-based ingredients have always been non-GMO, but as of August 2018 they have been officially verified by the Non-GMO Project.  This means the ingredients have been evaluated by a third-party technical administrator and meet the Non-GMO Project's Standard for GMO avoidance.
The following Axiom bulk vegan proteins and dairy alternatives are Non-GMO Project Verified:
AvenOlait® – Oat Dairy Alternative Powder
Cannatein® – Hemp Protein Powder
Incatein™ – Sacha Inchi Protein Powder
Oryzatein® – Brown Rice Protein Original 80
Oryzatein® – Brown Rice Protein Original 90
Oryzatein® – Brown Rice Protein Silk 80
Oryzatein® – Brown Rice Protein Silk 90
Oryzatein® – Brown Rice Protein Ultra 80
Oryzatein® – Brown Rice Protein Ultra 90
Oryzatein® – Brown Rice Protein SG-BN
OryzOlait™ – Rice Dairy Alternative Powder
VegOtein™ P80 – Pea Protein Powder
VegOtein™ P80 – Pea Protein Powder
VegOtein™ N – Pea Protein Powder (neutral)