Product Description
A unique allergen-friendly, whole grain dairy alternative ingredient, Oryz-O-Lait™ is produced from brown rice. Axiom's proprietary, all-natural production processes make Oryz-O-Lait available in powder form. It contains essentially all the protein, oils, vitamins, fiber, and carbohydrates found in whole, unpolished brown rice.
Oryz-O-Lait is extracted from all layers of whole grain brown rice. During the chemical-free process, the starch portion of whole rice is treated with natural enzymes. This produces a balanced blend of glucose, maltose and complex carbohydrates, which delivers a steady supply of energy.
When blended with Oryzatein® Brown Rice Protein, it boasts similar nutritional benefits to dairy milk.
Advantages of VegOtein P
• Vegetarian and vegan alternative to dairy milk
• Now instant for quicker mixing
• Allergen-friendly
• Exceptionally dispersible in water
• Complex carbohydrate digested slowly and easily
• All natural and non-GMO
• Consistent and adequate supply
• Economically efficient
• Contributes to a clean label
• Naturally cholesterol-free
• Ease of use
• No contamination with growth hormones (rbST/bGH), anabolic steroids or antibiotics
• Heat resistant
• Made in the U.S.A.
Applications
• Allergen-friendly formulations
• Baked goods—dairy milk substitute or added nutritional value
• Beverages—rice milk, nutritional drinks, smoothies
• Dairy alternatives and replacements—cheese products, coffee creamers, ice cream, whipped cream, yogurt, pudding and Kefir
• Sauces, soups, dressings and gravy
Functional Properties
Oryz-O-Lait™ aid in water binding, emulsification, foaming, browning (Maillard Effect), favor, aroma, hydration, solubility and viscosity
MADE IN THE U.S.A.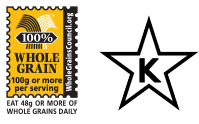 Labeling/Certifications
Whole Grain Brown Rice Dairy Alternative
• Kosher (Star K)
• Whole Grain (WGC)
• Produced in GFSI certified facilities
• Made in the U.S.A.
• Ask about Organic options
Quality certifications and analysis, and spec sheets are available upon request at: info@axiomfoods.com