Product Description
A sustainable crop grown on the vines of the Peruvian Amazon, the Sacha Inchi plant is harvested from star-shaped pods. Translating to "The People's Seeds" in the Quechua language, Sacha Inchi superfood has been used by indigenous tribes dating back to the Incas for its health giving properties. Recently, Sacha Inchi has gained significant popularity in the superfood market due to its uniquely nutrient-dense properties, which is why Axiom has now added Incatein™ (ING-kuh-teen) to its line of chemical-free, nutrient-dense plant protein powders.
Axiom's Incatein™ Sacha Inchi protein is a light tan-colored, 60% protein powder that is highly digestible with an excellent amino acid profile. This novel, natural protein has a fresh green, nut flavor, making it a great stand-alone protein powder for smoothies or the perfect ingredient for bars, desserts, beverages or baking. It can be included wherever protein and Omega-3s are called for. 
Sacha Inchi powder is composed of the de-fatted seed once it has been cold-pressed to produce Sacha Inchi oil. The dried powder amazingly contains one of the most nutritious proteins, which sets it apart. 
In addition to heat-stable protein for building healthy muscles and body tissue, Incatein™ also has Omega-3s for joint health, heart health, muscle recovery and inflammatory conditions; dietary fiber for digestive health; and essential minerals for electrolyte balance and proper cellular function. It contains the ideal balance of Omega-3 and 6, plus free radical scavenging antioxidants, and has zero cholesterol. 
Advantages of Sacha Inchi
• Vegan/Vegetarian
• Allergen-friendly
• Gluten-Free
• Rich source of Omegas 3 and 6 fatty acids
• Unique amino acid profile. High in Glycine and tryptophan
• Mild nutty flavor
• Highly digestible
• Can support immune health
• May promote joint health and muscle recovery
• Can help boost energy levels
• May improve cholesterol
• Contains natural antioxidants
Applications
• Baked goods – cookies, bread, desserts
• Bars
• Beverages – smoothie or drink mix
• Cereals
• Food, beverage, nutraceutical, supplement and cosmetic industries
• Personal care/Beauty – body creams due to its nutritional and anti-aging effects, shampoos providing a smooth and silky finish, and used as binding and lathering agent for soaps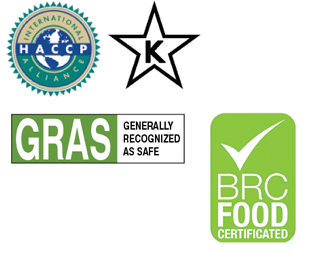 PDCAAS(1)
PDCAAS(2)
Incatein


Request the Complete PDCAAS Statement for digestibility and blending guidelines.
(1) Based on 2013 FAO amino acid scoring pattern for older child, adolescent, adult (greater than 3 years).
(2) Based on 1985 FAO/WHO/UNU amino acid scoring pattern for children age 2-5 years. Compliant with FDA.



Labeling/Certifications
Sacha Inchi Protein Powder
• Kosher (Star K)
• Self-Affirmed GRAS
• HAACP Certified
• Made in Peru
Quality certifications and analysis, and spec sheets are available upon request at: info@axiomfoods.com